My Team
Client service is our number one priority. We take pride in making sure we are there for our clients through all of their changing needs and circumstances to ensure that their financial roadmap always reflects what is most important to them.
Our team approach ensures that no stone is left uncovered in our efforts to create a financial program designed to help our clients accomplish what is most important to them, using innovative and individualized solutions.
Our team is fortunate to have some of the most experienced and knowledgeable representatives in the industry, which allows us to work effectively with complex and unique situations.
Alexis T Bloor
Financial Representative Intern
Office 216-241-5840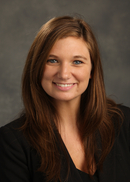 Chelsea Coleman Hussey, CLU®, ChFC®
Emma J Mee
Marketing and Client Relations Manager
Office 216-241-5840

Emma was born and raised in Dayton, Ohio. She is currently a Senior at Cleveland State University, persuing her B.S. in Clinical Practice Psychology. In her free time, she enjoys cooking, time in the gym and playing with her kitten, Prim.
Emma is the Client Relations and Marketing associate for Brian Boucher and Tom Biel.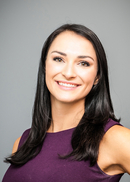 Kelsey Capecci
Director of Insurance Operations and Services
Office 216-802-0987

Kelsey Capecci was born and raised in New Jersey. She currently holds her Ohio Life Insurance License for Life, Accident and Health. In her spare time, she enjoys spending time with her boyfriend, Lucas, and her three fur babies- Kali, Emma and Ava. She loves attending country concerts and working out- she currently holds the record for Strict Curl in the Ohio RAW Powerlifting federation!
Kelsey started at Northwestern Mutual in 2016 and is an Associate Financial Representative and the Insurance Operations Manager for Brian Boucher and Thomas Biel.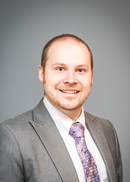 Rick E Jennings